30 HOUR CONSTRUCTION SAFETY CERTIFICATION
OSHA OUTREACH TRAINING | OSHA 30 CONSTRUCTION | 30 HOUR SAFETY CERTIFICATION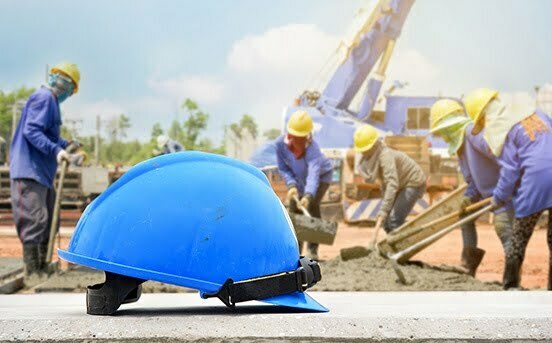 The 30-hour Construction Safety Certification Training Program is a comprehensive safety program designed for anyone involved in the construction industry. Specifically devised for safety directors, foremen, and field supervisors to meet OSHA's recommended training requirements as an orientation to occupational health and safety regulations. To ensure additional knowledge of particular hazards specific job tasks may pose such as electricity or asbestos exposure; workers are required by law to receive further training when needed on these topics from qualified instructors who have been certified through this exhaustive course that covers all major aspects of safe working conditions – including how injuries occur with detailed explanations on prevention methods using case studies about real accidents!
Construction sites are some of the most dangerous places to work. Injuries and fatalities are common, but with our OSHA 30 Hour Construction Safety Certificate, you can stay safe in the workplace and on-site. This course covers topics like ladder safety, scaffolding safety, electrical safety, excavator operation training, and more! Our OSHA 30 hour Construction Safety Certificate will teach you all of the latest regulations and best practices to keep you safe on site.
The OSHA 30 Hour Construction Safety Certification Course was created exclusively for construction workers. Working in a potentially hazardous environment is frightening enough – but suffering a serious or even fatal accident because you didn't know the dangers you could encounter on your site can leave you feeling even more vulnerable. Our OSHA 30 Hour Construction Safety Certificate is the only certification of its kind that combines the latest regulatory updates with best practices taught by experienced trainers – giving you everything you need to stay safe on-site. Prefer to learn at home, instead? No problem! With our online learning format, you'll be able to complete all of your training from home and go straight into the workforce!
We've made sure to include all of the latest regulations and best practices that will keep your workers safe on site – so you can stay compliant with OSHA standards, save money by avoiding liability claims, and make sure that you don't end up injured or worse while on the job!
---
10 & 30 HOUR CERTIFICATIONS COURSES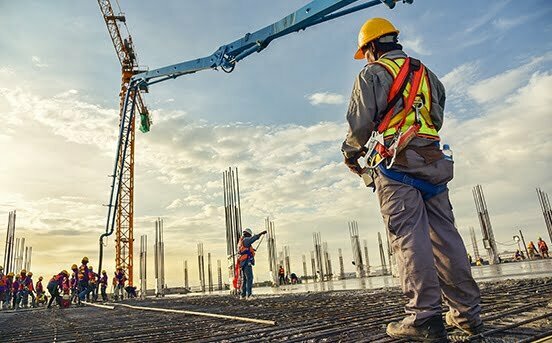 10 Hour Construction Safety Certification Training Program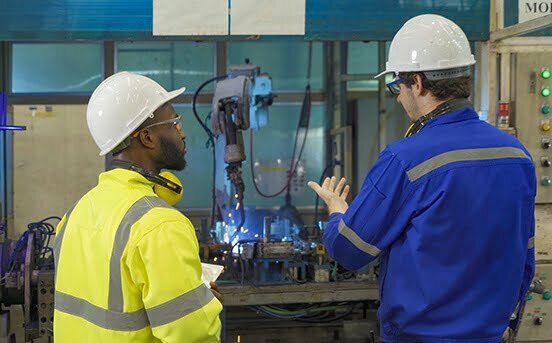 10 Hour General Industry Safety Certification Training Program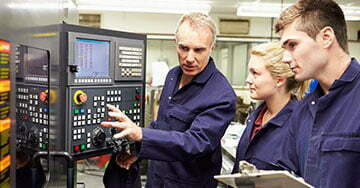 Cal Osha 10 Hour Training
FAQ
WHAT CAN YOU GET OUT OF OSHA 30-HOUR TRAINING?
Construction workers are often at risk from hazardous materials such as nails, glass shards and more. As the construction industry is one of America's most dangerous industries to work in (in terms of fatalities) it is essential that all workers get OSHA 30-Hour Construction Safety Training so they know how to protect themselves!
General worksite safety, avoiding common hazards and understanding workers' rights are just some topics covered in this training. All the work is done online with 24/7 access from any web-enabled device, so there's no need to worry about missing a session or having it completed on time for your company!
SHOULD I TAKE THE 10-HOUR CONSTRUCTION OR 30-HOUR CONSTRUCTION SAFETY TRAINING?
Do you have some safety responsibility in your work? If so, then the 30-hour course is right for you. Otherwise take a 10 hour class and become more aware of common job related hazards. The 10-hour OSHA course is a general overview of job safety. On the other hand, 30 hours provides more in depth information.
The 10-hour class is a good option for those who want to learn more about common safety and health hazards. If you have some responsibility in your workplace, then the 30-hour course would be better suited because it offers an extensive amount of information on all aspects related to compliance with OSHA standards.
DOES THE OSHA 30 HOUR CERTIFICATION EXPIRE?
It is important to keep up with regulations, even when you are already certified. If your certification expires before five years have passed, it can be renewed by taking the required course again.
Most organizations require workers in their company take a safety training course at least once every three or so years.
The card issued from OSHA doesn't expire; however most companies will make sure that employees get retrained on how best they should handle themselves if an accident were to happen within this time frame of 3-5 years.
HOW LONG DOES IT TAKE TO COMPLETE THE OSHA 30-HOUR CONSTRUCTION SAFETY TRAINING?
OSHA 30 training is an intensive course that lasts approximately 35-45 hours. If you're taking the class in person, factor in commuting time and breaks throughout your day so as not to get burnt out on all of those classes! Our online course can take anywhere from 35 to 45 hours. Or about 4-5 days of your time, doing an average 8-9 hours a day!
WHICH OSHA 30 COURSE SHOULD I CHOOSE?
There are two versions of the training program. Construction workers will take the construction-specific version, while all other employees will need to enroll in general industry courses as it has more materials related to their role and workplace hazards. Your employer may also be able to tell you which one is most relevant for your particular needs!
The OSHA 30-Hour Construction course is designed for supervisors in the construction industry. The class includes a detailed overview of the most common risks, including fall hazards and electrocution.
OSHA 30-Hour General Industry training is appropriate for workers in any industry outside of construction, agriculture or maritime. This course is ideal for those who are unfamiliar with OSHA issues and regulations as well as experienced professionals looking to brush up on the latest information. Course topics include walking hazards, working surfaces risks, blood borne pathogens dangers and more!
Personal Protective Equipment (PPE)
Scaffolds, Ladders and Working Surfaces
Hand and Portable Powered Tools, Machinery and Equipment
Fall Protection Systems
Electrical Hazards And Tools with Electric Power Sources
Other topics include: Moving Heavy Objects; Hand Signals; Signal Word for Tool Centering; Using Vehicle Mounted Cranes; Understanding of an OSHA-Recognized Accident Investigation Team, When to Use Personal Fall Arrest System – Training Requirements.
This course covers general principles of occupational safety and health, including OSHA standards for the Construction Industry.
OSHA 30-HOUR COURSE FOR CONSTRUCTION INDUSTRY
Our interactive courses are 100% online and can work from any location on any device which allows you the flexibility to complete your training at your time and convenience. A printable certificate of completion is available at the end of the course.